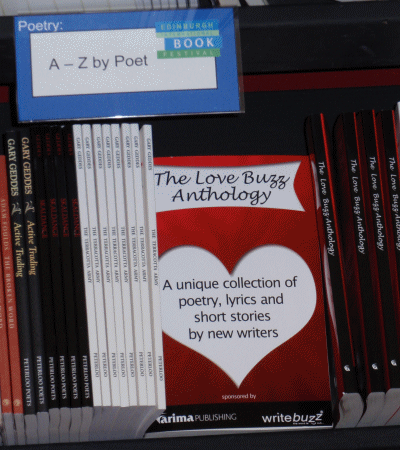 After a sterling effort from everyone involved, we are absolutely delighted to inform you that the Love Buzz Anthology is on sale now!

Place your order>>
For the benefit of new visitors to www.writebuzz.com - the Love Buzz Anthology is a compilation of poetry, short-stories and lyrics, about love in its many guises, written by members of www.writebuzz.com. Produced in association with www.arimapublishing.co.uk, it is our first hard-copy publication.
www.arimapublishing.co.uk was a pleasure to work with. When you have a large number of contributors to a book this of course involves a lot of editing and a number of proof revisions. Add to this the varying content styles and a selection of cover design preferences and it was not as straight forward as you may think. Nothing was too much trouble for www.arimapublishing.co.uk and we are sure that you will be suitably impressed with the finished product.
The Love Buzz Anthology officially launched in August 08, when it was available at the Edinburgh International Book Festival (no less)! James Shaw, Booksales Manager, explained that it "added to the diversity of the books on sale at the festival." He also particularly liked the eye-catching cover, which, as you will see from the photograph above, added a splash of colour to the sales display shelves at the festival.

See the news article about the event.
Place your order>>